Problem: Bad breath plagues our noses every day.
Solution: To combat this, Altoids introduced the art of minting; the proper etiquette of giving a mint.
Instructional banners
Digital banners will provide tips on the best ways to mint someone.
Minting Microsite
To get people to stop hesitating and start minting, Altoid's created a way for people to mint anonymously.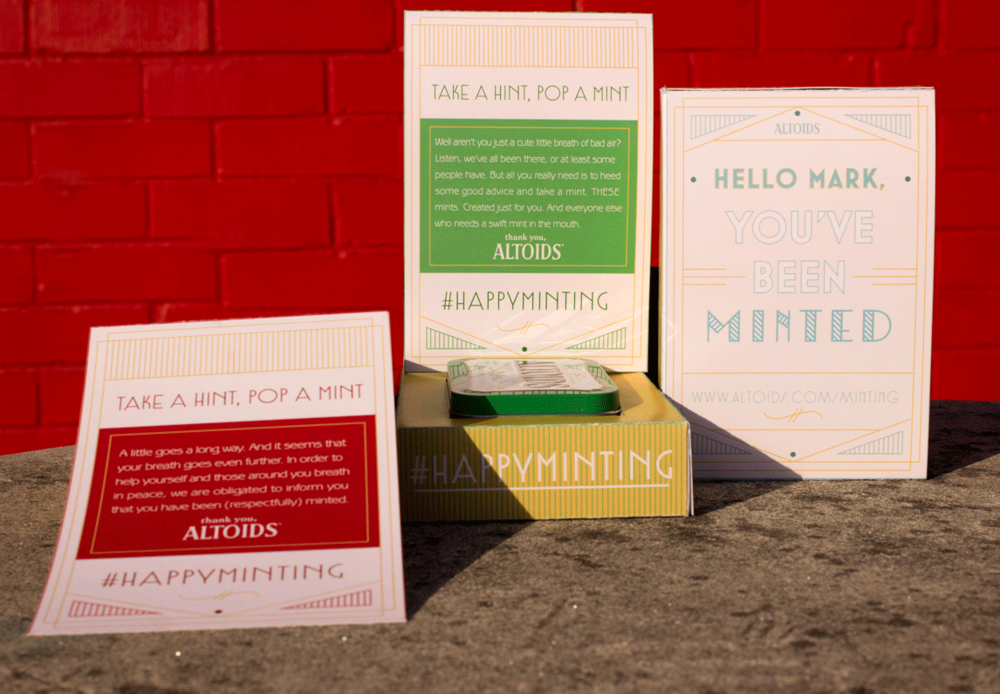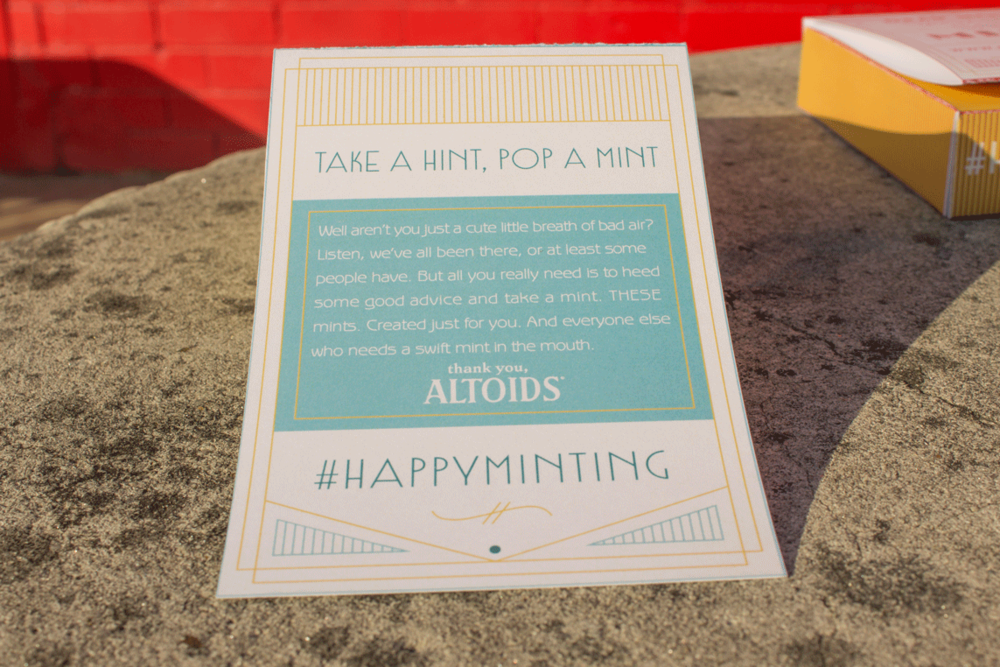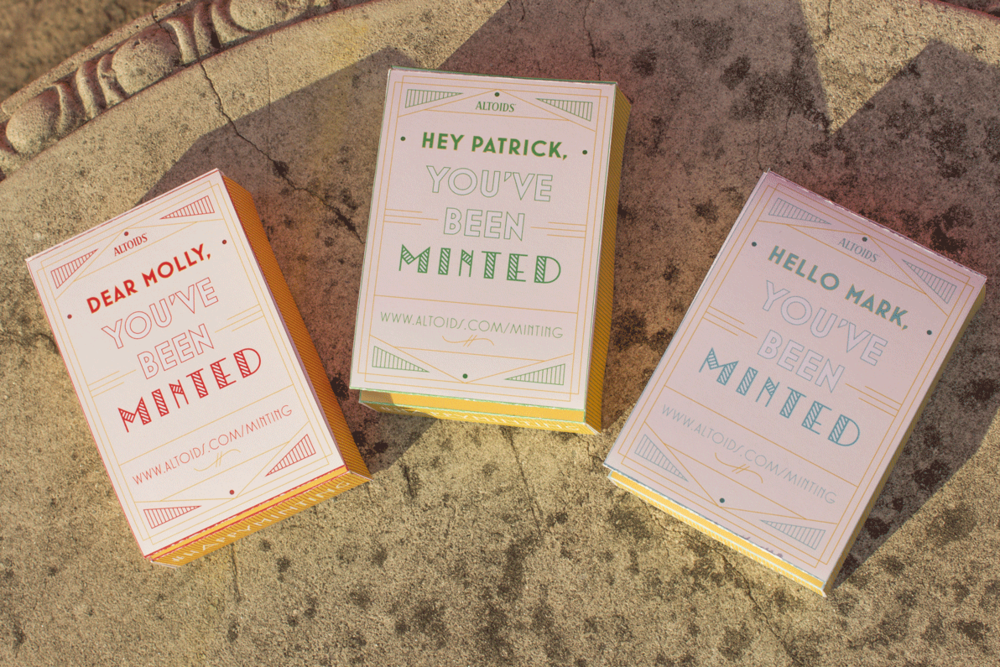 CO-CREATORS:
Darnell Watts // Art Director